Kyle Residential Locksmith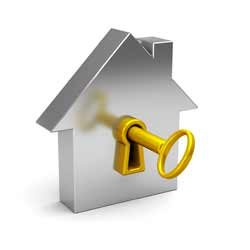 There are several reasons why you may need a professional locksmith for your home. Installation of new locks or could be repair, change of combinations, anything you need for your safety and security, Locksmith Kyle is the answer. We have the skill, trainings and experience to make us very highly capable in assisting or resolving your locksmith concerns with less or no damage at all to your home or property. We use advanced technology and modern equipments to troubleshoot locksmith concerns enabling us to do our job fast but with first class results. In addition, we also require our technicians to undergo up trainings, aside from their qualifications of course, so that they will be fully equipped in skills and knowledge in assisting clients using either the oldest or latest security hardware available today. We can work with any brand or type of security devices making us the most trusted locksmith company in Kyle, TX and the surrounding areas.
CALL US NOW AT: (512) 524-3885
At Kyle Locksmith we offer a wide array of residential locksmith services that will surely take care of your home security needs but at the most affordable rates. We have been serving the residents in Kyle, TX for several years now and have made a reputation for providing first class locksmith assistance to its clients. And because of our commitment and passion to resolve any issues fast and efficiently, we have now made a strong following of customers who trust and recommend our work to their family and friends. What's more we cover a wide array of locksmith issues:
Installation and repair of high end security hardware
Decorative locks
Window locks
Gate locks
Patio door locks
Surveillance videos
Alarm systems
CCTV
And a lot more
 At Locksmith Kyle we take your locksmith issues professionally and courteously.
Talk with our customer care team for more information about our services. No matter what time of the day you will call us, we have live operators ready to answer your calls. Our services are available to you 24 hours a day, 7 days a week. For your emergency locksmith needs, we have 24 hour emergency assistance ready to help you and with our fast response period you can have the guarantee of quick relief over your locksmith dilemmas. At Locksmith Kyle you can have a great sense of safety and security in your home or property.
CALL US NOW AT: (512) 524-3885