Kyle Automotive Locksmith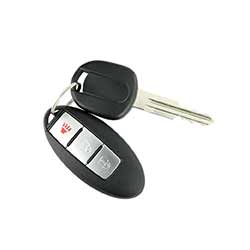 Auto lockouts are quite frustrating and stressful. This is where Locksmith Kyle comes to the rescue to give you the assistance that you need. Give us a call, stating your exact location and problem and a fully equipped technician from Kyle Locksmith will be there to help you shortly. We have offer a wide array of locksmith services that will surely take care of your car security needs. Our specially designed services consist of full automotive locksmith assistance. N o matter what your issue is, or brand of security hardware you are using, Locksmith Kyle is capable to help you with your concerns. For example:
Resolving car lockouts
Re-keying
Duplicate keys
Key replacements
Changing of locks
Changing of codes of combination
Repair and installation of transponder chip keys
Cutting of keys
And a lot more
Our technicians have undergone extensive trainings in handling different locksmith issues on any security hardware. We made sure that we are always up to date with our knowledge for every type of locks on different automobile so that when you need help, we can resolve it for you. Our modern equipments combined with our skillful and certified technicians, will give you the security that you need.
CALL US NOW AT: (512) 524-3885
We are a company located in Kyle, TX that will give you the safety and security that you need. With our wide coverage and years of experience, we can resolve your entire locksmith concerns, at the shortest time possible with no damage to your property. For your entire auto locksmith concerns, call us now and be relieved of your dilemmas. We are available 24 hours a day, 7 days a week. We have prompt customer service team ready to answer your calls and to give you complete information about the different services we are offering. Our 24 hour emergency assistance is surely handful if you are in a tight situation. In addition our fast response period is a great relief over your car security issues.
CALL US NOW AT: (512) 524-3885